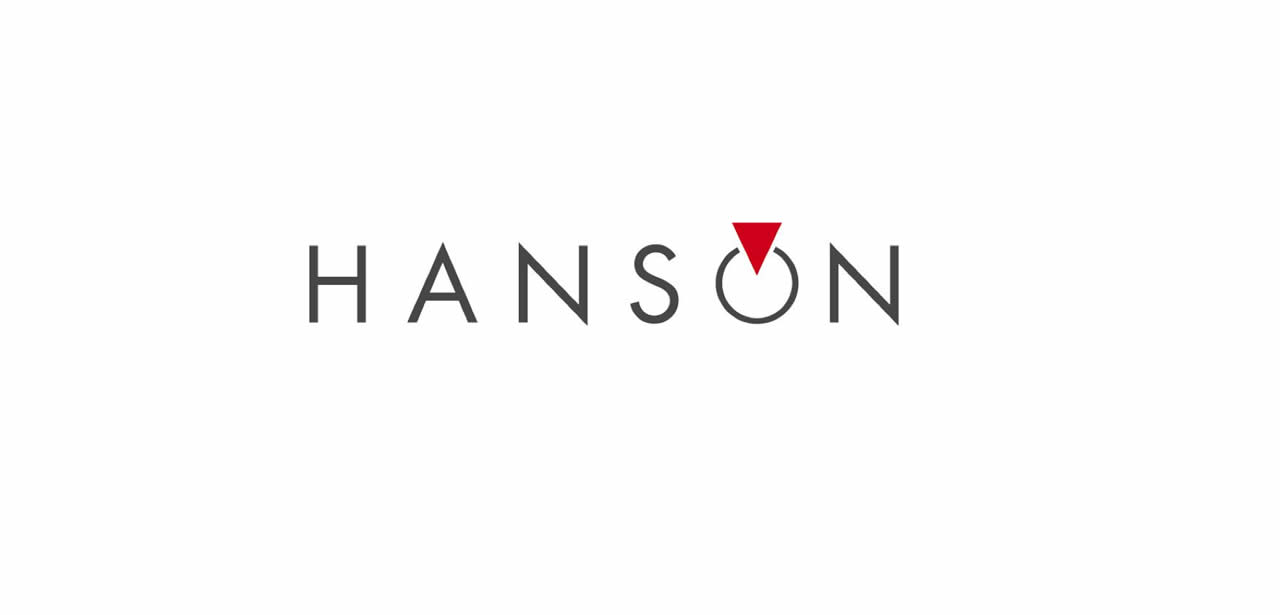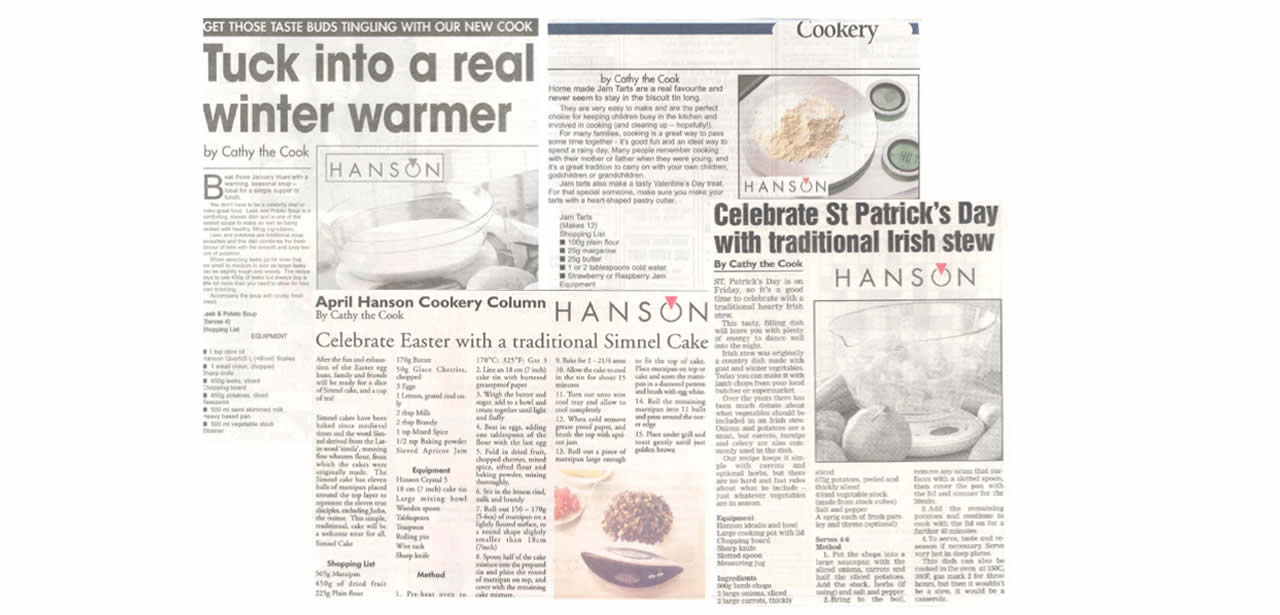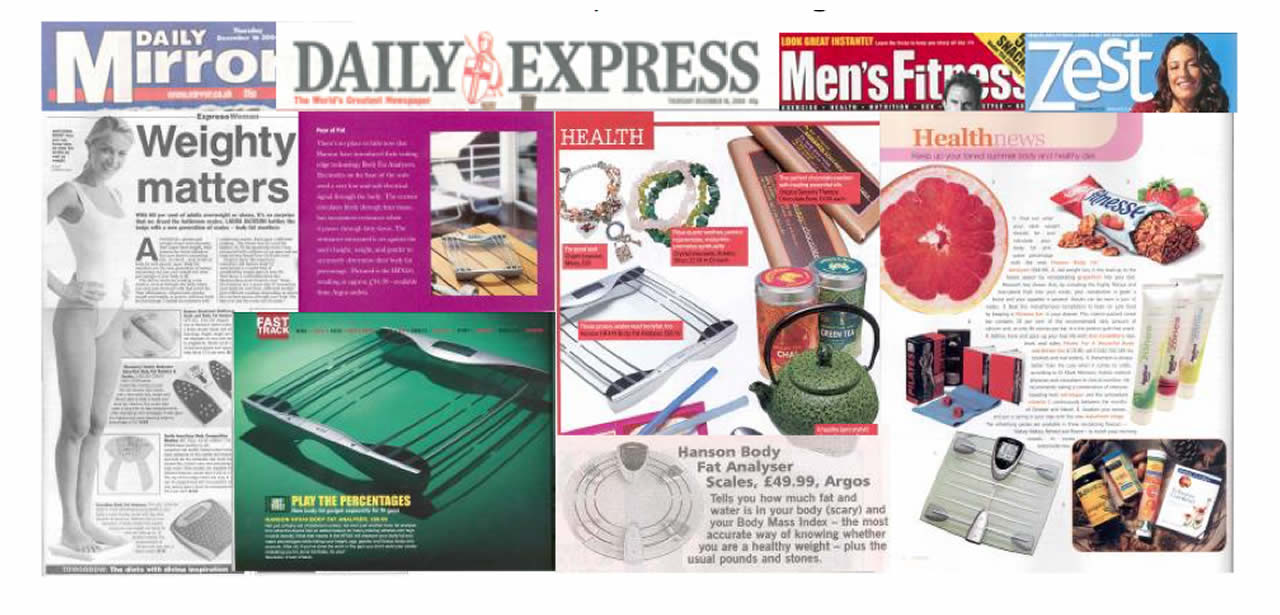 Hanson
The Challenge:
To create greater consumer awareness of both the Hanson brand and the range of body fat analysers, bathroom scales and kitchen scales by positioning products as chic, stylish and extremely covetable health and lifestyle gadgets.
The Solution:
Re-introduce mainstream consumer media to the brand and the product range with particular emphasis on the health benefits of the body fat analysers. Focus on key storylines such as the Ideal Slimming Partner and Bathroom Chic. Monitor media brand awareness over a six month period.
The Results:
Extensive coverage in key consumer publications with increased media brand awareness and product recognition.
Generic brand recall amongst key media went from 20% to 80% with unprompted recall of Hanson body fat analysers going from 0% to 80%.
A monthly branded cookery column in 30+ newspapers reaching and audience of over 30 million.