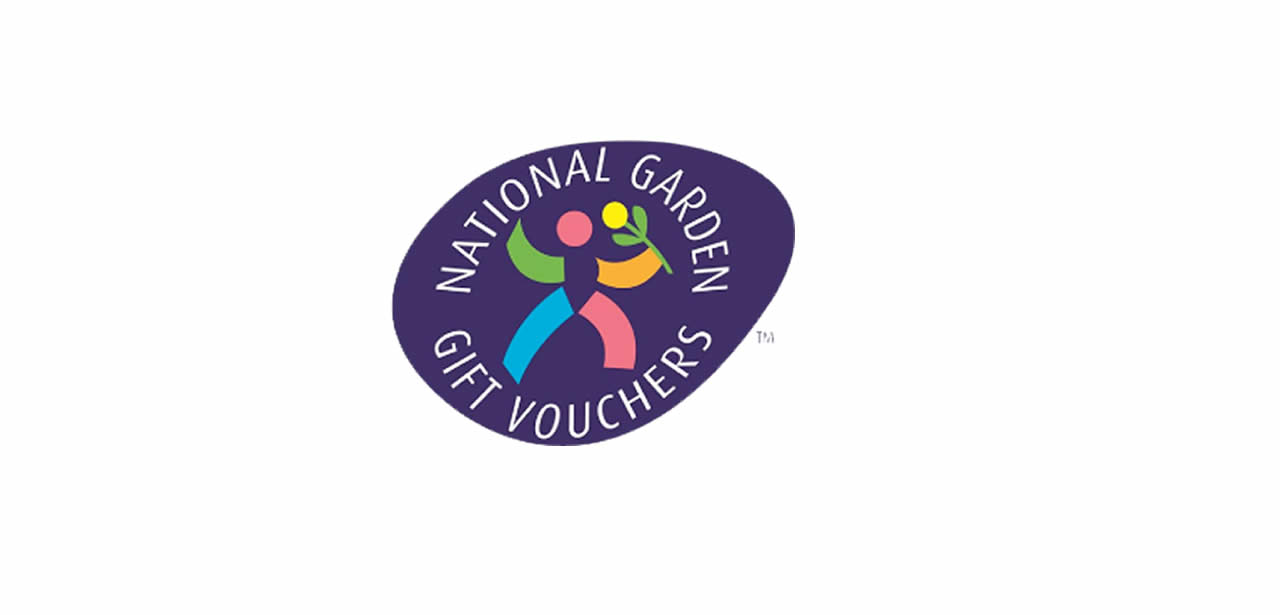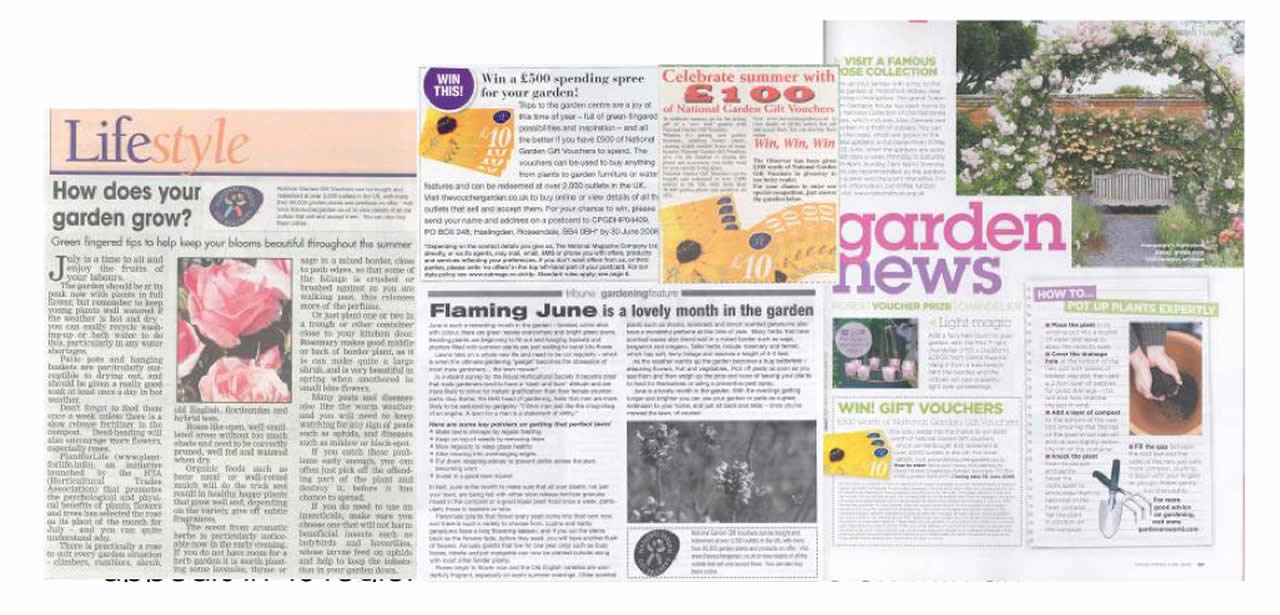 National Garden Gift Vouchers
The Challenge:
Increase consumer awareness of National Garden Gift Vouchers as a gifting option that provides freedom of choice and is timeless.
The Solution:
A campaign was created that would ensure National Garden Gift Vouchers branding within editorials in key media sectors. The Summer holiday season was the focus of a regional radio promotional programme and regional newspaper editorial promotional campaign. In addition, competitions and giveaways were placed in consumer magazines (outside of the standard gardening titles). To provide a continuum of branded editorial coverage, a syndicated monthly gardening column was created for regional newspapers (that incorporated the National Garden Gift Voucher logo).
The Results:
The National Garden Gift Voucher gardening column currently appears in 40 regional newspapers around the UK with an audience of 2.7 million every month. Radio interviews and promotions were broadcast on 50 regional radio stations with an 'opportunity to hear' of 7.9 million listeners. Competitions appeared in 20 regional newspapers and 5 mainstream glossy magazines reaching 1.5 million and 3.5 million readers respectively.