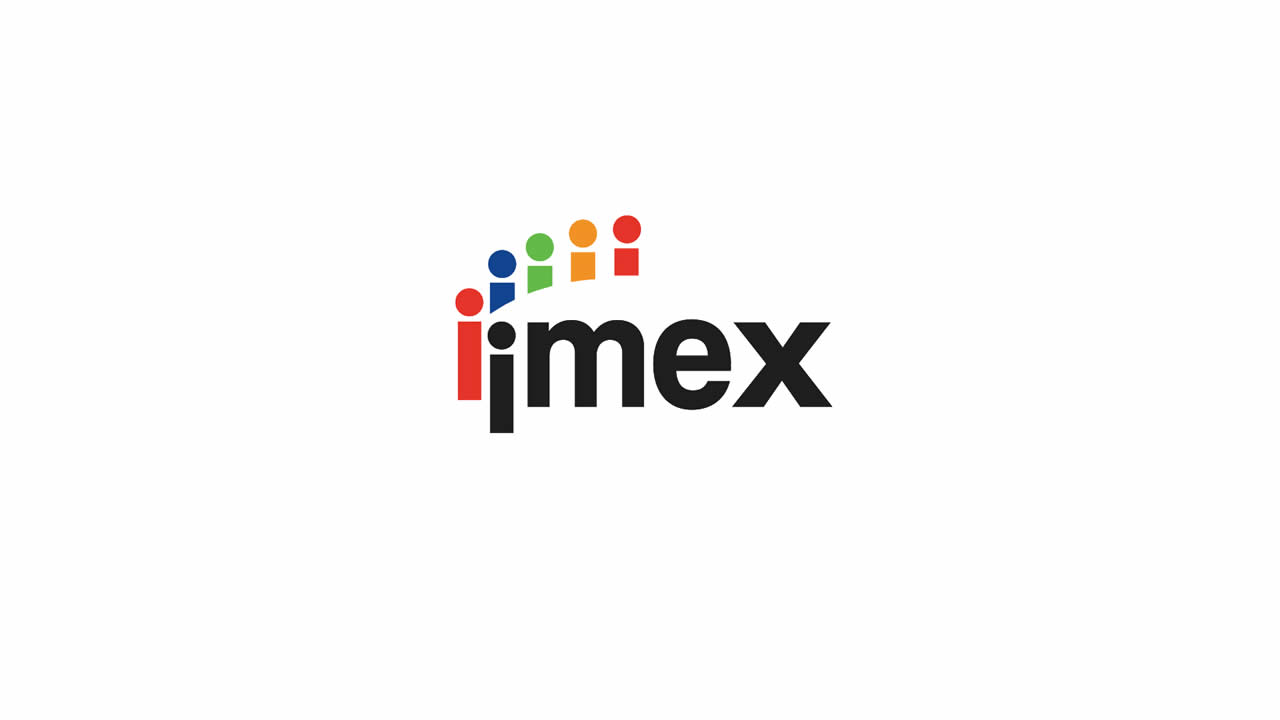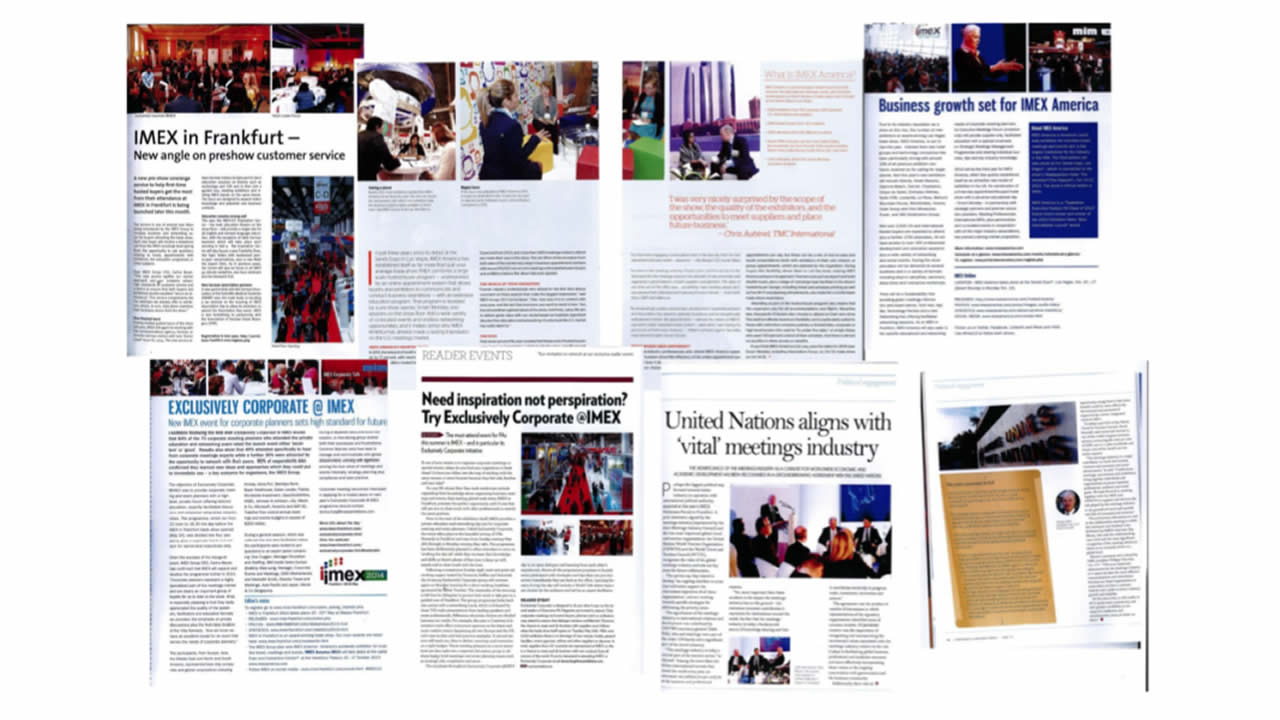 The Imex Group
The Challenge:
To provide ongoing press and PR consultancy including year-round global media support such as drafting news releases, articles, blogs, speeches, surveys and other content for this privately-owned exhibition group that serves the global meetings, incentive travel and events industry.
The Solution:
The Clareville team liaises closely with marketing, publications, sales and other departments to ensure accurate and up to date information flow. This requires a deep understanding of the business and strong relationship- building and communications skills and is met with a great deal of trust by the client. Clareville provides ongoing press and PR services together with a full press office service onsite at both of the client's international trade shows, which take place annually in Frankfurt in May and Las Vegas in October. During peak periods Clareville increases the PR support to seven PR professionals and also manages a team of consultants based in Germany and the US on behalf of the client. This account demands a fine balance between consistent output, creative idea generation, trends awareness and understanding of market dynamics combined with the discipline to not get so embedded in the client's business that we no longer function as trusted, objective advisors.
The Results:
IMEX is one of Clareville's oldest retained clients with a relationship that dates back over 13 years. Coverage is extensive and positive regularly reaching over 2,500 cuttings each year. The PR team has a reputation among the global target media for being responsive, fast and reliably informed, matching the client's own extremely high standards of customer service. Clareville also advised IMEX on its original social media strategy.
Date

29th April 2016

Tags

B2B