Top things to consider if you're thinking of moving from journalism to PR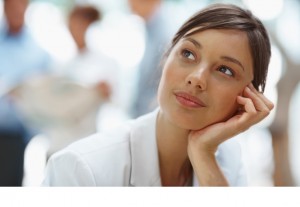 Are you a journalist who has recently moved into PR or are you thinking of doing so? If you're the latter, despite probably having a number of transferable skills fitted for a role in PR, you're probably seriously contemplating whether or not it's really for you and if you're someone who has just started a new career in PR after being in journalism, then you're more than likely going through this huge adaptation phase and even in some cases a mini professional identity crisis!
But don't panic, it's not weird! It is totally normal. You will not be the first or the last to make a switch, it is common, in fact very common and has been happening for years and apparently now more than ever. There are several reasons for this and one being that the Media, PR, Marketing and Advertising industries are in various ways becoming increasingly more connected to each other. So it's understandable that some of us might want to try something new for a change.
It's commonly agreed that former reporters, can be valuable assets to communications teams and PR agencies, whilst others argue that journos do not always make the best PR Pros – but it's safe to say that we would rather stick with the side that appreciates the value that any journalist can add to a PR agency.
For PR, it's important to be able to think like a journalist and to understand how the media and press works. Sharp writing and proofreading skills as well as being able to spot what makes a good story are obvious strong points for ex-journalist making a leap to the other side.
So what is there to consider, you ask? Here at Clareville we work closely with journalists as one would imagine, on a daily basis, and some of us in the team have come from news desk and editorial backgrounds – so this week we want to share a few notes and tips that could help anyone interested in giving PR a go.
1 – Repackage Your Skills
Print and broadcast journalism share a vast amount of interchangeable skills with PR, but leaving the familiarity of the newsroom or editorial team and being on the delivery end of a press inbox comes with a whole lot of adjusting! This time you will be the one to arrange press releases, possibly even send out samples and make contact with several journalists. Your skills can even help your new team make better decisions on how to place stories and land coverage. Being able to write and research from a journalistic perspective could be very valuable. As an ex-journalist you might have come across a number of badly written or boring press releases, so with you past experience you will want to write in a way that will capture the attention of journalists and add a bit of creativity to your press releases. Not only might you have a good eye for stories and detail, but you might also find that you will have a good eye for the best pictures!
2 – Take a New Approach
Consider that you are no longer going to be the approached…you will become the 'approachee.' You will be the one pitching. Some say it can affect your ego, but don't let it, it's not that deep! You will quickly realise that you don't need to have an ego, all you have to do is tap into that charm you once developed as a journalist, the charm that gave you the confidence to approach that famous or important contact for an interview or quote. In PR you will be pitching to several types, in various positions. Whether it's the editorial assistant or even the editor, you might even find yourself pitching to a smaller station or publication to the one you once worked in before, whatever it is, your past experience can be a boost to your confidence and not a setback.
3 – Develop a New Tone of Voice

In journalism you are taught to be objective in your writing and reporting. When writing in PR on the other hand, you have to learn to take sides, simply because your client's product or service comes first. Some argue that the hardest thing for journalists is learning how to write in someone else's voice. It might not feel right at first, but when writing a press release it is more than just the five W's; What, Who, Where, When and Whys, you will always have to remember the advantages and benefits of your client's product or service and push that in your tone of voice. Understand that the most important factor is presenting your clients' service, product or event in the most positive and informative way possible. When you pitch or send your press releases to journalists, it is up to them to have an opinion and decide, your job is to persuade them to agree with you.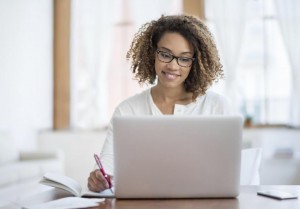 4 – Adapt to the New Culture
You have to learn to adapt to a new corporate culture and get familiar with the general business administration of your new workplace. Typically in newsrooms you may not have always needed to concern yourself with business management, marketing and corporate matters. However in PR whether it's an agency or corporate position, you will need to be business and client minded.
5. Use your News Sense!
One good thing is that you will still need to be on top of what's happening in the news – this will come in very handy. You will still need to continue networking and building contacts. Like Journalism, PR requires you to have good people skills, a breadth of knowledge, good news sense and an adherence to deadlines, so it's probably a great thing that you developed these traits in a newsroom!